How You Can Help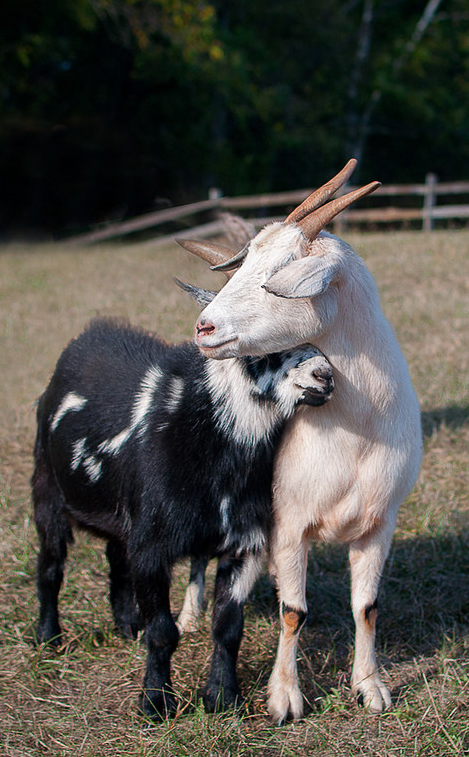 Poplar Spring Animal Sanctuary is a 501(c)3 non-profit organization. It is run entirely by donations from the public and does not receive any county, state, or federal funding. Donations go directly to help feed and care for the animals, and are fully tax-deductible as allowed by law.
Donate Through PayPal
---
You can also Give to the Animals in Many Unique Ways:
There are many wonderful farm animals at the sanctuary who are in need of "sponsor" parents. Your sponsorship of a sanctuary resident helps to provide them with daily feed, shelter and veterinary care. You will receive a framed photograph and the story of your adopted friend, along with the opportunity to visit in person. With your support we can continue to rescue even more animals who desperately need a home.
Combined Federal Campaign– If you are a Federal employee, please consider us when selecting an organization to support in the Fall Campaign. Our CFC code is #62455
Stock Donations– If you would like to make a stock donation, please provide your broker with the following information: Broker: Morgan Stanley Smith Barney for Poplar Spring Animal Sanctuary Acct.#785-319931-301 Stock donations are tax deductible and can reduce your capital gains tax
Bequests– Help to leave a legacy for the animals by making a provision for Poplar Spring Animal Sanctuary in your will or by designating Poplar Spring as a beneficiary in your life insurance policy. Our tax ID# is 52-1970569. Please contact us at301-428-8128 or info@animalsanctuary.org if you have questions.
Vehicle Donation– Help the animals by donating your vehicle!  Your car, truck, boat or RV will be picked up promptly and you will get a tax receipt. Just go to v-dac.com for all the information, and designate Poplar Spring as the non-profit beneficiary.
Wish List
Items for our Annual Yard Sale and Silent Auction
Gift Certificates from Southern States (for animal feed and supplies)
Folding chairs
Stamps
Photo Paper
Paper Towels
AA, AAA, or D Batteries
Ecover All Purpose Cleaner
Copy Paper
Exam Gloves
Wild Bird Seed
Apples and Bananas
6 or 8 ft. folding tables